Posts tagged "TorrentFreak"
Swedish authorities have filed a motion at the District Court of Stockholm on behalf of the entertainment industries, demanding the seizure of two Pirate Bay domain names. In addition to the Swedish-based .se domain the motion also includes the new Icelandic .is TLD. In a rapid response, The Pirate Bay has just switched to a fresh domain, ThePirateBay.sx, registered in the northeastern Caribbean island of Sint Maarten.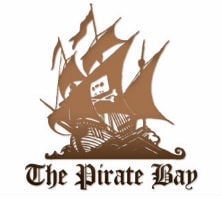 Swedish prosecutor Fredrik Ingblad has filed a motion at the District Court of Stockholm, requesting for the seizure of thepiratebay.se, piratebay.se and the new thepiratebay.is domains.
The move comes just a few days after the infamous BitTorrent site switched to the Iceland-based domain, following suspicions that the Swedish authorities would go after the .se domains.
"There is widespread copyright infringement linked to these sites and these domains are used to assist in connection with crime," Ingblad writes in today's complaint.
The complaint was filed on behalf of several major movie, music and publishing companies. The Swedish domain registry and the domain registrants, including Pirate Bay co-founder Fredrik Neij, are listed as defendants in the case.
The prosecutor did not explain why the authorities are taking action now. The Pirate Bay has been operating from the .se domain name for over a year and could have easily been targeted before.
The Internet Infrastructure Foundation, responsible for operating the .se TLD, says it will consider its options when a court order comes in. The foundation previously noted that domain names are not the source of the problem as they are easily traded in for new ones.
"We believe the problem in this type of situation is not the domain, but rather its contents. The domain name itself is not an accomplice in act of copyright infringement and if thepiratebay.se, for example, were to be shut down, the site would almost certainly reopen under another top-level domain."
Last week Iceland's domain registry ISNIC told TorrentFreak that it would not proactively suspend a domain, and that it would only take action when an Icelandic Court asks them to.
"Such an action would require a formal order from an Icelandic court. ISNIC is not responsible for a registrant's usage of their domains," ISNIC's Marius Olafsson told TorrentFreak.
However, in today's complaint the Swedish prosecutor suggests that the court has jurisdiction over the .is domain because it is registered to Fredrik Neij, who has Swedish nationality.
But in a lightning quick response The Pirate Bay has already switched to a new domain, ThePirateBay.sx. The .sx ccTLD is for Sint Maarten, a tiny island in the northeast Caribbean located 190 miles east of Puerto Rico.
Control of the island, which has just 78,000 residents, is split between France and the Netherlands. Around 41,000 live on the Dutch side and 37,000 on the French. TorrentFreak has contacted the local domain registrar for comment.
Earlier today the news broke that a new criminal investigation into The Pirate Bay is ongoing, with co-founder Gottfrid Svartholm being questioned in prison last week. Whether today's domain seizure motion is related to this case is unknown.
Even if the court grants the prosecutor's request it remains to be seen how effective any seizures will be. Time and again the BitTorrent site has responded by relocating to new domains.
Update: After publication ISNIC's Marius Olafsson informed TorrentFreak that they do not intend to take away Pirate Bay's domain based on a Swedish court order.
"When and if such an "order" is received by ISNIC we will refer that to our legal council and will of course respond – how remains to be seen. Remember that ISNIC is an Icelandic company operating under Icelandic laws," Olafsson says.
"I am not a lawyer, but would think that in general Swedish courts do not have jurisdiction over Icelandic companies operating in Iceland. The only thing a Swedish court can do in this case is to order the registrant (who is Swedish) to delete the domain. I fail to see how they can order ISNIC to do anything."
"ISNIC will legally fight attempts to use the domain name registry system to police/censor the net. We believe that to be ineffective, wrong and dangerous to the stability of the DNS as a whole."
Viewed 6238 times by 668 viewers
Pirate Bay founder Gottfrid Svartholm has been arrested in the Cambodian capital Phnom Penh.  Svartholm, known online by his nickname Anakata, was sentenced to one year in jail for his involvement in The Pirate Bay but has been missing for some time.  Svartholm was wanted internationally but exact details as to why he was arrested have not yet been made public.
Viewed 8574 times by 1472 viewers
As 2011 comes to an end, we follow up our most pirated movies and TV-shows charts by taking a look at the most pirated games of the year. Crysis 2 comes out on top in the PC games category in 2011. On Xbox 360 Gears of War 3 receives the same honor, while Super Mario Galaxy 2 scoops the title of most pirated Wii game for the second year in a row.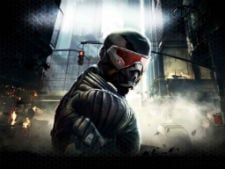 In February, more than a month before its scheduled release date,  and advance copy of  Crysis 2 leaked on the Internet. Crytek and EA were hugely disappointed and feared a piracy fest, but the opposite was true.
Although tens of thousands of people downloaded a copy, the real boom came when the full version was released in March, resulting in nearly 4 million downloads by the end of the year.
This 'success' landed Crysis 2 the title of most pirated game of 2011 on the PC platform, beating Call of Duty: Modern Warfare 3 and Battlefield 3 with 3,650,000 and 3,510,000 downloads respectively. Interestingly enough, the interest among pirates in the Xbox 360 version of Crysis 2 was relatively low and the game didn't make it into the top 5 there.
On the Xbox 360 the title of most pirated game goes to Gears of War 3. This game was released in September and amassed a total of 890,000 downloads. Call of Duty: Modern Warfare 3 and Battlefield 3 also came in second and third on the Xbox 360.
On the Wii platform 'Mario' titles traditionally come out on top, and this year is no exception. Super Mario Galaxy 2, released in 2010, becomes the most pirated Wii game for the second year in a row. With 1,180,000 downloads it comes just in front of Mario Sports Mix, which was pirated 1,090,000 times since February.
As can be seen from the three lists below, PC games are by far the most downloaded titles, with on average more than three times the number of downloads compared to Xbox 360 and Wii releases. Overall, the number of downloads of the top titles in each category is slightly lower than last year. The platforms that are not mentioned, such as the PS3, get considerably less downloads and are excluded for that reason.
The data for these estimated download numbers is collected by TorrentFreak from several sources, including reports from all public BitTorrent trackers
as of December 30, 2011
#
game
est. downloads
released
torrentfreak.com
1
Crysis 2
(3,920,000)
(Mar. 2011)
2
Call of Duty: Modern Warfare 3
(3,650,000)
(Nov. 2011)
3
Battlefield 3
(3,510,000)
(Oct. 2011)
4
FIFA 12
(3,390,000)
(Sept. 2011)
5
Portal 2
(3,240,000)
(Apr. 2011)
Wii Game Downloads on BitTorrent in 2011
Xbox 360 Game Downloads on BitTorrent in 2011
as of December 30, 2011
#
game
est. downloads
released
torrentfreak.com
Viewed 3926 times by 1105 viewers
Each and every day hundreds of millions of people scour their favorite BitTorrent search engines for content to download. But what are all these people looking for? Today we present the BitTorrent Zeitgeist 2011, a list of the 50 most searched for phrases and keywords on one of the most used public BitTorrent indexes during the past year.
During December, all self-respecting search engines produce an overview of the most popular search terms of the past year.
These lists give insight into recent trends, and in 2011 Rebecca Black, Google Plus and Ryan Dunn were the fastest rising searches on Google.
But what about BitTorrent? With billions of searches every year it's worth taking a look at the most-entered keywords on the dominant file-sharing network.
Unfortunately there is no central database of searches available, but Kat.ph, one of the top 5 torrent sites in terms of visitors, was kind enough to share the most popular search terms of 2011 with us. This list is based on millions of searches and  gives an indication of what people were looking for on BitTorrent during the last 12 months.
Interestingly, the most searched for terms are not targeted at specific content, but used to discover files instead. "Ita," "French" and "2011″ make up the top three and are used to find media in Italian, French and  from  2011 respectively. The same is true for "DVDrip" and  "720p" which are also listed in the top 10.
The first search term related to a specific title is "Thor" in 9th place, a title that also ended up in the most pirated movies list of this year. Movie related searches are clearly the most popular among users of the site as we also find "Harry Potter," "Kung Fu Panda 2," "Green Lantern" and "Transformers 3″ in the top 20.
Traditionally, TV-shows are also much sought after on BitTorrent as well, and that's no different this year. "Glee" is the most popular TV-related search phrase in 13th place, followed by "True Blood," "Game of Thrones," "How I Met You Mother," "Supernatural," "House," "Dexter" and "Breaking Bad" further down the list.
Besides movies and TV-shows the list is completed with a few unavoidable adult related searches, and the relatively rare software and game related keywords such as "PSP" (11) and "Windows 7″ (23). Music isn't all that popular on public BitTorrent indexes, as we find the first and only artist related search is "Adele" in 44th place.
Below is the full list of the 50 most-entered search phrases on Kat.ph. This list will be different on other public BitTorrent sites, but we assume that the top searches will be popular on other indexes as well. 1. ita 2. french 3. 2011 4. ita dvd 5. xxx 6. dvdrip 7. italian 8. kickasstor 9. thor 10. 720p 11. psp 12. harry potter 13. glee 14. kung fu panda 2 15. green lantern 16. 1080p 17. wwe 18. movies 19. porn 20. transformers 3 21. cars 2 22. captain america 23. windows 7 34. true blood 25. fast and furious 5 26. hindi 27. sex 28. game of thrones 29. telugu 30. tamil 31. rango 32. super 8 33. playboy 34. x art 35. how i met your mother 36. pirates of the caribbean 37. x men 38. transformers 39. mac 40. rio 41. supernatural 42. kickassto 43. source code 44. adele 45. house 46. sucker punch 47. final destination 5 48. dexter 49. nero 50. breaking bad
Viewed 5289 times by 1210 viewers
Most people know that BitTorrent is far from anonymous, but seeing all your recent downloads listed on a public website is still quite a revelation. This is exactly what Youhavedownloaded.com does. The developers of the site want to make people aware of the public nature of BitTorrent, and are currently working on a more anonymous version of the leading file-sharing technology.
So what have you downloaded lately?
If you're not using BitTorrent through a proxy or VPN, there's a good chance that the rest of the world can see without asking.
YouHaveDownloaded is a new Russian-based service that claims to track about 20 percent of all public BitTorrent downloads. However, they go a step further than just collecting IP-addresses and file-names by exposing all the harvested information to the public on their website.
People who visit the site immediately see their download history, as far as it's available in the site's database. In addition, they can also search for files or IP-addresses to find out who's downloading what. At the time of writing the database has information on  51,274,000 users who together shared 103,200 torrents.
TorrentFreak got in touch with Suren Ter, one of the site's founders, to find out why they decided to create this spying tool.
"We just want to remind people that the Internet is not a place to expect privacy," he says. "Nowadays many people use it without understanding what information they leave behind. Also, even those who understand choose to ignore it quite often."
The Russian developers created the site partly as a wake-up call. Those who don't want this kind of information to be public should take steps to anonymize their traffic, and do that right. This message is also reflected in the site's 'privacy policy'.
"Baby, this is the Internet. There is no such thing as privacy around here. You are sitting in the privacy of your own house, clicking links, reading stuff, watching movies. It may seem like you are pretty much alone, but smart nerds are watching you. They watch your every move. You are not human to them. You are a target — a consumer," it reads.
Jokes aside, the site does indeed make people aware of the public nature of BitTorrent, something that can't be stressed enough. Of course not everyone will be happy to see that their information is being exposed, so the developers also offer an option to de-list an IP-address.
Apart from exposing download habits the developers are also considering the creation of a more private file-sharing protocol. They already have a theoretical concept based on Bitcoin's technology, but a workable piece of software is still very far away.
"The general idea is similar to what Bitcoin does. The key is to have an anonymous and reliable identity for each peer, and a Bitcoin-like signature chain algorithm will help," Suren said.
The developers are currently trying to find out how viable their idea is, and then they'll decide whether they should continue working on it or not. For now, they'll keep on tracking dozens of millions of downloaders, for all the world to see.
Viewed 9433 times by 1227 viewers
Google has expanded its search blacklist to include many of the top file-sharing sites on the Internet, including The Pirate Bay. The changes were quietly processed and appear to be broader than previous additions. Google's blacklist prevents the names of sites appearing in their Instant and Autocomplete search services, while the pages themselves remain indexed.
Since January 2011, Google has been filtering "piracy-related" terms from its 'Autocomplete' and 'Instant' services.
Google users searching for terms like "torrent", "BitTorrent" and "RapidShare" will notice that no suggestions and search results appear before they type the full word. As a consequence, there's sharp decrease in Google searches for these terms.
Initially only a handful of "piracy-related" terms were censored, but a recent update to the blacklist includes nearly all the top file-sharing websites.
Searches referring to torrent sites such as "thepiratebay," "the pirate bay," "isohunt," "torrentreactor," "btjunkie," "kickasstorrents," "sumotorrent," "btmon," "extratorrent" and many others are now excluded from 'Autocomplete' and 'Instant'. Interestingly, the full url "thepiratebay.org" is still offered as a suggestion.
The new list further includes several cyberlocker websites that were perviously left unfiltered, such as "4shared," "filesonic" and "fileserve." Although Google doesn't censor the content of the websites in question, the Google searches for the affected terms drop significantly as can be seen below.
Drop in Hotfile searches after it was censored in January.
By voluntarily censoring parts of their search services, Google is trying to keep on friendly terms with copyright holders. The downside to this is that they put perfectly legitimate companies such as BitTorrent Inc and RapidShare at a disadvantage.
There is currently no clear definition of what Google considers to be piracy-inducing, but Google claims that the blacklist helps to reduce online piracy.
"While there is no silver bullet for infringement online, this measure is one of several that we have implemented to curb copyright infringement online," Google spokesman Mistique Cano previously told TorrentFreak.
"This is something we looked at and thought we could make some narrow and relatively easy changes to our Autocomplete algorithm that could make a positive difference," Cano added.
How positive this difference really is, of course depends on who you ask. IsoHunt owner Gary Fung told TorrentFreak that Google is going down a dangerous path.
"It's a lot more subtle than the censorship attempts made possible by the pending PROTECT IP and SOPA bills, but it's still censorship and it starts small. Google is increasingly becoming a self-righteous Big Brother of the Web. So much for 'Do no evil'," Fung told us.
A Pirate Bay insider also told TorrentFreak that Google doesn't live up up to its famous motto.
""It's just another step towards censoring their search engine altogether – without a legal basis. We're also wondering why this happens at almost the same time as they've released Google Music – a service where they sell music which in some cases might be found on The Pirate Bay," he added.
Despite criticism from the public and the businesses affected by their blacklist, Google has said that it will continue to expand its piracy filter. The big question is, where will they draw the line?
Viewed 4509 times by 1243 viewers
Make no mistake, anti-piracy organizations have a thin line to tread. On the one hand they have to show their efforts yield results, and on the other that the piracy situation is so bad that they are needed more than ever. From two different mouths the RIAA has been doing that just this week but it's hard to accept that either approach yields results without being counter-productive.
Some people believe that anti-piracy groups do a hateful and cynical job, and achieve little other than negative publicity.
Others maintain that they are absolutely necessary to protect the livelihoods of the world's creative industries, and without them the world would be a worse place.
Whatever the belief held, proponents and opponents alike are nevertheless intrigued by what happens behind the closed doors of anti-piracy groups, particularly when viewed through the prism of their press announcements.
Just this week Recording Industry Association of America (RIAA) Chairman & CEO Cary Sherman commented on the White House launch of a new awareness campaign along with PSAs designed to alert the US public to the apparent perils of piracy.
"As a community still plagued by the rampant theft of our work, we have seen firsthand the devastating effects this theft can have on the lives of hard-working, passionate musicians, songwriters, producers and countless others," said Sherman.
While the RIAA's support of this type of campaign is nothing new, the last decade witnessed a much more controversial way of spreading the anti-piracy message – massive legal action which saw the music group settle with thousands of individuals for millions of dollars and sue a few unfortunate souls to within an inch of their lives for millions of dollars each.
As the RIAA previously told TorrentFreak, that legal campaign was designed to attract attention after PSAs previously run by the group were shown to make "little difference". But there are also other techniques available to the RIAA to tip the market in their favor.
During November, Tennessean.com ran an article titled Music Row spent $4 million on lobbying in 3 months in which they state that the industry's focus on lobbying "comes after the music industry's use of a tactic, now almost universally acknowledged as a failure, in which it filed lawsuits against individuals accused of illegally downloading songs to stop piracy."
So a failure then? Absolutely not, says the RIAA in a just-published response.
"Our legal efforts served as an essential educational tool: Fans know far more now about copyright laws and the legal consequences of stealing music than ever before. Before initiating lawsuits in 2003, only 35 percent of people knew file-sharing on P2P was illegal; afterward, awareness grew to 70 percent," writes RIAA Director of Communications Liz Kennedy.
"Where there was virtually no legal digital market before the lawsuits, today the market exceeds $3 billion annually, and revenue from online platforms will comprise more than 50 percent of total industry revenues this year," she continues adding that doing nothing would have meant illegal downloading would have "skyrocketed further".
The RIAA's conclusion is shown in the title of the piece – RIAA largely succeeds in goal of bringing piracy under control – but that seems scarcely compatible with Sherman's comments that the industry is being subjected to rampant theft, unless "controlled rampant theft" is something the RIAA associates with a successful outcome to an anti-piracy campaign.
While Sherman may be offering support to the new PSA's issued by the government, it's clear that from previous comments the RIAA have little faith in them. The sue-em-all campaign certainly raised awareness, but it hasn't negated the need for millions to be spent on lobbying, most recently in support of PROTECT IP and SOPA.
And here's the thing. There are few people outside the music industry (maybe even inside) who think that suing customers turned out to be a particularly clever thing to do. Similar numbers are supportive of the industry's championing of SOPA. All of this only adds credibility to the arguments of those who say that anti-piracy groups do a hateful and cynical job, and achieve little else other than generate negativity.
Worryingly, this is a view widely held by the 'Internet Generation' who are the ones expected to forget the past and utilize RIAA-sanctioned music services in the future. The cry of F*** THE RIAA didn't exist before the lawsuits and it will take a long time to forget – support of draconian SOPA-style legislation only succeeds in prolonging the memories.
Of course, the RIAA will always justify their worth, characterizing questionable former campaigns as a success but noting that there is a new crisis in the piracy war that means they're needed more than ever before.
However, all is not lost, because the RIAA already have the solution. I'll leave you with Liz Kennedy's words from The Tennessean which show that rather than throwing millions at lawyers and lobbying, maybe the RIAA should spend some time getting advice from Valve and Steam, and learning how influencing the public is really done.
"To be clear, no legal efforts are a panacea," says Kennedy, "compelling legal consumption options are the most important."
Viewed 3759 times by 846 viewers
After a court ordered two of the largest Belgian Internet service providers to prevent their users accessing The Pirate Bay, the local anti-piracy outfit is now urging other ISPs to do the same. Internet providers who refuse to give in to this request within 10 days will be taken to court, a threatening letter explains. The blackmailing tactic seems to have worked, as one of the smaller ISPs has already disabled access to The Pirate Bay.
Late September the Antwerp Court of Appeal ordered Belgian ISPs Belgacom and Telenet to initiate DNS blockades of 11 domains connected to The Pirate Bay.
The Belgian Anti-Piracy Federation (BAF) applauded the verdict, which they see as a landmark decision opening the door to further censorship attempts. And indeed, without hesitation the group is putting the verdict to work in their favor.
NURPA, a Belgian advocacy group which promotes and protects the digital rights of citizens, has learned that BAF has sent a threatening letter to various Belgian ISPs. The group has managed to obtain a copy which they published on their site today.
In the letter, BAF mentions the recent verdict against the two Belgian Internet providers, which they say confirms The Pirate Bay is responsible for copyright infringement on a massive scale. To extend the ruling, the anti-piracy group is demanding that other ISPs also begin banning the site's domains.
"To ensure an optimal effect, this measure should be implemented by all Internet service providers, not just by Belgacom and Telenet," the anti-piracy group writes.
The ISPs have ten days to comply, BAF adds, or else the group will take them to court.
"Failing a satisfactory response from you within the time limit, the BAF will begin legal proceedings against you," BAF threatens.
The letter from BAF was supposedly sent last week, and already appears to have had some effect. The Belgian ISP BASE – which ironically has a "freedom of speech" banner prominently listed on its site – has quietly started blocking subscriber access to The Pirate Bay.
BAF's letter and BASE's response are criticized by NURPA, who fear that BAF will continue to push for more censorship measures based on false claims.
"These practices of censorship, which are justified by imaginary losses and imposed by blackmail, show the urgent need for legislation on Net Neutrality in order to establish a legal framework for fair protection of fundamental rights on the Internet," NURPA spokesman André Loconte told TorrentFreak.
Even if  BAF manages to convince all Belgian ISPs to block the 11 Pirate Bay domains, it is doubtful that it will have much of an effect.  Previously, a Pirate Bay spokesperson told TorrentFreak that these measures only yield the opposite results.
"This will just give us more traffic, as always. Thanks for the free advertising," we were told.
And he appears to be right.
A few days after the verdict was announced The Pirate Bay registered depiraatbaai.be, a new domain not covered by the court order. Today, just a few weeks later, this domain is already the 124th most-visited in Belgium, on its way to enter the top 100.
Indeed, the years of legal procedures and subsequent blackmailing are easily circumvented by registering a $15 domain.
Viewed 4105 times by 1059 viewers