Piracy
Continuing a long-standing New Year's tradition, today we present an up-to-date list of the world's most-visited BitTorrent sites. At the start of 2013 The Pirate Bay continues to pull in the most visitors, followed by  KickassTorrents and Torrentz. Household names BTJunkie and Demonoid have dropped off the list as both sites are no longer online.
Which torrent sites get the most visitors at the start of 2013?
Traditionally BitTorrent users are very loyal, which is reflected in the top 10 where most sites have had a consistent listing for more than half a decade. This year there are a few movers and shakers, as well as several newcomers.
The most notable absentees this year are BTJunkie and Demonoid. Both sites have been featured in the top 10 since 2006, but went offline in 2012. BTJunkie permanently quit early last year and Demonoid's future is also uncertain after it disappeared during the summer.
The first newcomer in tenth place is H33t, which has been growing steadily in recent years. The second newcomer is TorrentReactor, one of the oldest torrent sites around that makes its comeback after not making the list last year.
Then there is also a group of notable sites that didn't make the cut, but deserve a mention. YIFY-torrents.com for example, which launched late 2011 and has grown exponentially since. Also worth mentioning are the Pirate Bay proxies, including Pirateproxy.net, which in itself almost deserves a spot in the top 10.
Below is the full list of the 10 most-visited torrent sites at the start of the new year. Only public and English language sites are included. The list is based on various traffic reports and we display the Alexa and U.S. Compete rank for each. In addition, we include last year's ranking for each of the 10 sites.
Did we miss anything? Feel free to join the discussion below.
To many people The Pirate Bay is the equivalent to BitTorrent. The site was founded in 2003 and is still expanding, despite the various legal troubles and new blockades in the UK and the Netherlands. The Pirate Bay currently has well over a billion page views a month.
KickassTorrents was founded in 2009 and has moved up in our top 10 year after year.  Responding to increasing worries over domain seizures, the site moved from its kickasstorrents.com domain to kat.ph in 2012. This year the site continued to grow, despite being blocked by Italian Internet providers.
Alexa Rank: 116 / Compete Rank: 719 / Last year #3
Torrentz has been the leading BitTorrent meta-search engine for many years. Unlike the other sites featured in the list Torrentz does not host any torrent files, it merely redirects visitors to other places on the web. The site uses several domain names with the .eu being the most popular.
Alexa Rank: 166 / Compete Rank: 882 / Last year #2
Two years ago isoHunt became the first search engine forced to implement a keyword filter provided by the MPAA. Despite this setback, isoHunt continues to be listed among the world's top torrent sites. isoHunt is currently trying to get rid of the filter through the Appeals Court.
Alexa Rank: 213 / Compete Rank: 1,935 / Last year #4
ExtraTorrent continues to gain more traffic and has moved up again in the top 10, now being the 5th most visited torrent site. This success didn't go unnoticed to rightsholders groups such as the RIAA and MPAA who have called out ExtraTorrent as one of the top pirate sites recently.
Alexa Rank: 279 / Compete Rank: 1,973 / Last year #6
1337x focuses more on the community aspect than some competitors. The site's owners say they started 1337x to "fill an apparent void where it seemed there was a lack of quality conscience ad free torrent sites with public trackers." The site moved up from spot 10 last year to 6th in 2013.
Alexa Rank: 1,031 / Compete Rank: 9,228 / Last year #10
Unlike the other sites in the top 10, TV-torrent distribution group EZTV is a niche site specializing in TV content only. It was one of the newcomers last year despite being around for more than 7 years, and is relatively popular among Australians. Because of its focus on TV-content EZTV's traffic varies in line with the TV-seasons.
Alexa Rank: 1,128 / Compete Rank: 16,622 / Last year #8
BitSnoop is one of the largest BitTorrent indexes, claiming to index a massive 19,091,736 torrent files at the time of writing. The site's traffic continues to grow steadily, as do the DMCA notices that it receives.
Alexa Rank: 1,159 / Compete Rank: 5,648 / Last year #9
TorrentReactor is back in the top 10 after dropping off last year. A few months ago the site was blocked by a court order in Italy, but the site nonetheless continues to gain visitors.
Alexa Rank: 1,314 / Compete Rank: 4,530 / Last year #NA
H33T has been around for many years and has built a dedicated user base, mostly in Europe and Asia. Despite the wishes of the music industry, the site isn't yet blocked by any court orders. The site made the news a few months ago when its owner took a stand against the avalanche of copyright takedown requests.
Viewed 29834 times by 2332 viewers
Interesting news coming out of the Australian Broadcasting Corporation (ABC) shows that maybe BitTorrent pirates have a point when it comes to not waiting for TV shows. In an attempt to dissuade Aussie punters from torrenting the show, ABC has announced it will offer this weekend's new Doctor Who episode on its iView service as soon as it finishes airing in the UK.
TV shows are often the most popular torrents out there, and the resurrected sci-fi series Doctor Who has an ardent following. Since it rematerialized onto our screens in 2005 it has rapidly gained a substantial and 'hard-core' following world-wide.
But thanks to Twitter and Facebook, as well as the more old-fashioned forums and email lists, a storyline can be ruined by 'spoilers' emanating from those in regions who gain access to the show first – a recurring theme of the BBC show over the last years.
It's about time someone started paying attention to the concerns of fans – something we pointed out back in 2008 – so ABC's decision to place the show on its iView service is strongly welcomed.
"Piracy is wrong, as you are denying someone their rights and income for their intellectual property," said ABC1 controller Brendan Dahill.
"The fact that it is happening is indicative that as broadcasters we are not meeting demand for a segment of the population. So as broadcasters we need to find convenient ways of making programs available via legal means to discourage the need for piracy," he added.
The Dr Who show will be available on the iView 'catch up' service moments after the episode finishes airing in the UK, although those who prefer to watch on their TV will still have to wait until September 8th. While fans would prefer it aired sometime on the Sunday, it's certainly a step in the right direction.
This is not the first time a sonic screwdriver has been pointed at a broadcast schedule. Transatlantic Whovians got a taste of same-day showings last spring, and will do so again this year. For others however, FACT's actions against the expat-focused site UKNova over the weekend could not have come at a worse time.
Viewed 8723 times by 1360 viewers
I've been a digital media analyst pretty much as long as mainstream music piracy has been around.  I've tracked the rise and fall of many sites, services, networks, applications and protocols, including MP3.com, Napster, Music City Morpheus, iMesh, Audio Galaxy, Bear Share, eMule, Gnu Network, Kazaa, Limewire, Pirate Bay, Rapidshare, Megaupload etc etc.  The point I'm trying to make – other than my career's slightly concerning alignment with the rise of music's grey market – is that the sector is built upon reinvention.  And that power of reinvention is the key reason why the music industry has a bigger piracy now than it has ever had before.
Of course there are statistics that suggest the file sharing is on the wane in a few markets – notably Germany – but overall the problem is getting bigger because:
Non-network piracy is in the ascendency. P2P is declining in importance as a medium for piracy.  Non-network sharing (hard drive swapping, darknets, Bluetoothing, mini-nets, digital lockers, forums, binary groups, Instant Messaging, music blogs) are collectively more widely adopted than P2P in many major markets and are growing fast.  All tactics of course which are much more difficult to track and police than P2P
P2P is getting smarter.  And for those who still do use P2P there is an ever growing array of tools at their disposal that make it harder for their activity to be tracked, ranging from encrypted versions of mainstream P2P apps through to the Pirate Bay's current shift from Torrents to Magnets
Of course media industries are upping their game too, with major legislative efforts in the US, UK and France, though all with mixed levels of success.   The lesson of the last decade plus though, is of course that whatever actions the media companies take, the piracy problem will be more than a step ahead.  Legislation, judiciary process and enforcement are all slow moving beasts.  Typically by the time media industries catch up technology and consumer needs have moved on.  For example the Pirate Bay looks like it could be blocked from consumers in the UK but a quick search on Google for the name of your content of choice followed by the word 'torrent' will serve you up an exhaustive list of alternatives.  Pirate Bay simply isn't needed anymore.
Do we have the right services?
All of these dynamics are probably familiar to most, but I think we may be on the verge of something very different and of far greater concern for rights holders.  One of the key reasons – some would argue *the*key* reason – piracy is still growing is because the $0.99 cent download and the heavily delayed movie release  simply don't appeal to most digital consumers.  US VC Fred Wilson recently stated in a Paley Centre debate that 'we are all pirates' and that if '99% of people are breaking the law then it is the wrong law'.  My twist on that statement would be that if '99% of people aren't using the services that they are the wrong services'. (Of course more than 1% use legitimate services but we are still talking about a nice minority).
Don't get me wrong, we have some absolutely fantastic services out there for the current installed base of digital music customers, but they are patently not the right services for majority of consumers who account for the 95% of total downloads which are illegal (according to the IFPI).  Regular readers will know that I have been building a case for a music format revolution (you can download my Music Format Bill of Rights report here for free).   There are some really promising first steps happening from some promising start ups but rights complexities are acting as a major decelerator on innovation in this space.
What happens if digital piracy starts to learn from the mobile App revolution?
Of course the grey market has no such problem.  They only ever concern themselves with rights issues if they get taken to court or decide to try to go legit (Napster, Limewire, iMesh, Kazaa etc).  To date the focus of piracy technology has been evading the music industry.  But now, with the revolution in high quality user experiences that the App market has created, there is a very real risk that much of this ethos will bleed through to the grey market.  Indeed there is undoubtedly some direct overlap between the App developer community and the piracy developer community.
The nightmare scenario for media companies is that the pirates turn their attentions to developing great user experiences rather than just secure means of acquiring content.  What if, for example, a series of open source APIs were built on top of some of the more popular file sharing protocols so that developers can create highly interactive, massively social, rich media apps which transform the purely utilitarian practice of file sharing into something fun and engaging?  If you though the paid content market was struggling now imagine how it would fare in the face of that sort of competition.
In the longer term one could hope that such a scenario would act as an accelerator for liberalization and innovation of rights owner practices, but in the nearer term it would be a death knell for many of the current services that have worked so hard to get achieve what they have within often suffocating confines.
Content monetization strategies need reworking too
I've said it many times before and I'll say it again now, and many times again: fighting piracy requires a big fat carrot to go along with the stick.  More than 300 $0.99 download stores in Europe and North America alone is not a carrot.  Now is the time to give the legitimate sector the tools, licenses and support to innovate like never before.  It is also time to recognize that just because piracy users don't always spend money does not mean that they are not spending.  In the digital age consumers transact in three equally valuable currencies:  Money, Data and Time. Those currencies however are not equally valuable to all industries (e.g. TV broadcasters value time more than record labels, online newspapers value data more than book publishers etc) But it is time for those three currencies to be equally tapped by digital content strategies across all industries (regardless of whether that currency is valuable to them), with supporting 'virtual commodities' trading marketplaces in the backend to ensure that all stakeholder ultimately end up getting paid in the currencies they value most.
Unless user experiences and monetization strategies are innovated beyond recognition then the grey market will do it instead, creating a wave of digital piracy that will do for media revenues what the iPhone did for Nokia's smartphone business.
Viewed 31053 times by 2478 viewers
I thought I would share a website for those that want to k now if a site is down temporarily or down for good.
This is especially helpful for torrent sites.
Viewed 25463 times by 1990 viewers
Is piracy really destroying the entertainment industry? Techdirt blogger Mike Masnick doesn't think so, and he has some numbers to prove it. Masnick and his Floor64 colleague Michael Ho released a report titled "The Sky Is Rising" at the Midem music industry convention in Cannes Monday that shows how the global entertainment industry actually grew by 50 percent in the last decate, despite Napster, BitTorrent & Co.
The report was commissioned by the Computer & Communications Industry Association, which counts companies like Google and Facebook as its members. It's definitely worth a read (check out the full PDF) and will likely provoke lots of discussion, especially in light of the entertainment industry's ongoing push for tougher copyright laws.
Viewed 14770 times by 2161 viewers
uTorrent parent company BitTorrent Inc. just announced that the BitTorrent Mainline client and uTorrent have hit the milestone of 150 million monthly users. Together both clients increased their user base by more than 50 percent compared to last year, and the end of this surge is not yet in sight.
With millions of people using BitTorrent every day, the protocol has been the leading P2P technology from more than half a decade.
Despite massive competition from cyberlockers, BitTorrent continues to expand year after year, and not just by a little. Today, BitTorrent Inc. announced that their two flagship clients increased their user base by 50 percent, to more than 150 million active users a month.
Most growth can be attributed to uTorrent, which more than quadrupled its number of monthly users in the last three years. The 'tiny' BitTorrent client went from 28 million monthly users in December 2008  to 132 million last month.
"This marks an amazing milestone for our company and we want to thank our loyal users and partners for their support. Our protocol and software clients have become some of the most pervasive pieces of technology in Internet history," says BitTorrent Inc. CEO Eric Klinker.
"We look forward to another exciting year of growth and we continue expanding our product lines to meet the needs of consumers creating and consuming high-quality personal media files on a broad range of consumer electronics devices," he adds.
The last comment ties in to a slew of other announcements released by BitTorrent today.  The company is currently showcasing several "BitTorrent Certified" devices at CES, the world's largest consumer electronics tradeshow  in Las Vegas. Through these partnerships BitTorrent hopes to add an extra revenue stream, and widen its user base beyond the traditional computer.
Aside from showing off BitTorrent-enabled routers, TVs and network storage devices, BitTorrent will also launch the world's first certified set-top box developed by the Slovakian company Antik. The set-top-box allows users to search, download and play torrent files directly on their TV.
The advantage of the  BitTorrent Certified ecosystem is that it simplifies the downloading process for less tech-savvy people. Right now, many people drop out after installing a BitTorrent client because they find it too complicated to download and play content.
Whether these devices will be a success is yet to be seen, but there is certainly a large enough user base to tap into.
Based on the 150 million active monthly users BitTorrent Inc. reports for their clients, the total number of monthly BitTorrent users can be estimated at more than a quarter billion. And despite these already dazzling numbers, there is still plenty of room for growth.
Viewed 6736 times by 1315 viewers
Last month, the Gamer/Law legal blog published an article which in many ways failed to understand what so-called pay-up-or-else anti-piracy schemes are all about. Now the owner of Gamer/Law is back with an open letter titled "To those who defend game pirates". Since it's published in Edge, probably the best print-based games publication ever made, I simply can't let this one lie.
The Gamer/Law blog is written by Jas Purewal, a London-based games lawyer. Late December a guest article appeared there titled 'The Internet v CD Projekt: a Legal Perspective' by gamer and law student John Wrigley.
Today, Purewal published another on the same subject in the online edition of Edge, which in my opinion is the most intelligent games publication ever committed to paper. As a fanatical gamer, former 8bit games coder, and proud owner of the publication's issue 1 from 1993, I felt compelled to respond.
"By far the most emotive argument that is often proffered is that CD Projekt are blackmailing people by saying 'Pay up… OR ELSE!' and thereby are removing access to justice and denying due process and so forth. Sadly, from a legal perspective, the case seems to be slightly different," wrote Wrigley in the initial piece.
"…if you haven't downloaded The Witcher 2 illegally and CD Projekt cannot prove that you have then actually the entire process won't cost you a single penny," he added.
What we have here is someone who writes clearly with an undoubted understanding of the mechanics, but also seems to lack specific experience in a practical boots-on-the-ground sense.
Here at TorrentFreak we aren't lawyers, but we have spoken intimately with dozens of people targeted in similar actions and for them to deal with court-bound accusations effectively they need lawyers, and they cost lots of money. It is not enough to say "oh, well, you'll get the money back when you win", because many of these people don't have the money in the first instance.
In any event, why should innocent people be dragged through hell for months on the word of a faceless and largely unaccountable anti-piracy company? Well let's not worry right now, since Gamer/Law seems to think that proving innocence is easy.
"It should first be noted that if CD Projekt do take you to court, they have to prove that you downloaded the game [TF note: It's uploading, not downloading], the only thing that you will ever have to try to prove is that their proof is wrong. This could actually be easier than anticipated, as IP tracing is far from a reliable source of evidence," writes Wrigley.
However, proving innocence in the legal arena chosen by CD Projekt is not easy at all. After first hiring a UK law firm where the lawyers carrying out their pay-up-or-else scheme were later severely disciplined for their activities, CD Projekt shifted their enterprise to Germany to claim money from alleged file-sharers there.
And getting convictions in Germany is like shooting fish in a barrel.
Just recently a Retired, Computerless Woman was fined there for pirating a 'hooligan' movie. Her lawyer, Christian Solmecke, with law firm Wilde Beuger Solmecke, outlined her desperate situation to TorrentFreak.
"Normally the copyright holder has to prove who did the copyright infringement. As this is hard for him – because he has no chance to look into a thousand houses – the courts in Germany alleviate this burden of proof," he explained.
Proving a negative was ultimately impossible for the woman and she had to pay 650 euros to the claimant. This is the environment CD Projekt know they are working in and they will be making nice profits from settlements because after hiring a lawyer at their own expense, people learn that they cannot win in court.
The rest of the initial Gamer/Law post had many other issues, but we don't have all day and there is a more pressing issue – a fresh 'open letter' just published in the online edition of my beloved Edge.
"In case you hadn't guessed, this is a letter to those folks who oppose developers taking legal action against people who download and play their games without paying. Hello," begins Jas Purewal.
I'm going to ignore the exclusive nature of this invite and consider it directed at me, since as the title of this piece points out, you don't have to support piracy to detest these hateful schemes.
Purewal lists several reasons people put forward as to why game devs shouldn't chase down alleged pirates. His first two points – Technological Reasons and Evidential Reasons – are shown separately but in reality they are utterly intertwined. Here are some observations of our own on the same points:
1. CD Projekt refuse point-blank to reveal who their anti-piracy company is (let alone allow anyone a look at their systems) and as we can see from the 'hooligan' case listed above, in their chosen territory, Germany, conveniently there is a reverse burden of proof. In that case the court didn't even examine the technical evidence. But for a moment, let's pretend that CD Projekt's impossible claim of 100% accuracy is real….
2. In previous UK cases, after initial harvesting IP address 'evidence' was shifted from company to company, from format to format, with no safeguards and no checks. IP addresses were even copied/transposed by hand (often incorrectly), and the wrong account names were attached to outgoing letters. Trust us, in these case humans can screw anything up, and they have done so in the past, royally.
3. CD Projekt's 'perfect' anti-piracy contractor sends an IP address and a timestamp to the ISP of the alleged pirate and they match it to the correct subscriber – well, sometimes they do. There were several proven cases in the UK where ISPs identified the wrong subscriber and in a huge number of cases couldn't identify the subscriber at all, which is hardly confidence inspiring.
Only last year, Irish ISP Eircom incorrectly identified 300 account holders as Internet pirates, despite them allegedly receiving the correct information from an anti-piracy company. CD Projekt can not claim to have a complete chain of accurate evidence because they are quite simply not in control of all of it.
Worryingly, Purewal (a UK lawyer) also rolls out the tired notion that it is an account holder's responsibility to protect his own Internet connection, along with the implication that the person is then responsible for the actions of others. In previous UK cases that didn't wash with the courts but wait – that is the case in Germany where CD Projekt is looking for settlements. Rest assured, they know that – why do you think they gave up on the UK?
Purewal goes on to give a 5/10 credibility mark to "The 'little old lady' reason", that sending scary letters only scares people. Well, of course they do. The claimants have to give the impression that the end result of not settling is legal action or no-one will hand over their money, but as we know, these companies rarely go to court unless it's an open and shut case. Like they all are in Germany.
Since CD Projekt's actions are Purewal's cited reason for his open letter, let's end with them.
The company says they're taking this action to reduce piracy, but the only reason the wider world knew about their lawsuits is because TorrentFreak wrote about them. If we had written something else that day, people would still not know, and if they don't know they can't ever be deterred from piracy.
But if people do know, they won't get caught, and if they don't get caught they can't get a $1,000 invoice. Without one of those, CD Projekt don't get paid.
What we have here is a business model – a complaint filing machine that generates around $1000 a time, split between a law firm, the anti-piracy company and CD Projekt, and the more letters sent out, the better it is for everyone. There are no outward checks, there's no accountability and absolutely no compassion or understanding for those wrongfully accused through hidden incompetence.
This is why I, a prolific games player and games buyer of more than three decades standing, say that you don't have to support piracy to hate bullying, intimidation, and abuse of position.
But, most importantly, the reason why games companies shouldn't embark on these schemes is a lot more simple. They will ruin their hard-earned image and do nothing – NOTHING – to reduce piracy.
Viewed 3003 times by 784 viewers
As 2011 comes to an end, we follow up our most pirated movies and TV-shows charts by taking a look at the most pirated games of the year. Crysis 2 comes out on top in the PC games category in 2011. On Xbox 360 Gears of War 3 receives the same honor, while Super Mario Galaxy 2 scoops the title of most pirated Wii game for the second year in a row.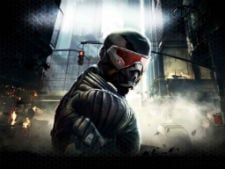 In February, more than a month before its scheduled release date,  and advance copy of  Crysis 2 leaked on the Internet. Crytek and EA were hugely disappointed and feared a piracy fest, but the opposite was true.
Although tens of thousands of people downloaded a copy, the real boom came when the full version was released in March, resulting in nearly 4 million downloads by the end of the year.
This 'success' landed Crysis 2 the title of most pirated game of 2011 on the PC platform, beating Call of Duty: Modern Warfare 3 and Battlefield 3 with 3,650,000 and 3,510,000 downloads respectively. Interestingly enough, the interest among pirates in the Xbox 360 version of Crysis 2 was relatively low and the game didn't make it into the top 5 there.
On the Xbox 360 the title of most pirated game goes to Gears of War 3. This game was released in September and amassed a total of 890,000 downloads. Call of Duty: Modern Warfare 3 and Battlefield 3 also came in second and third on the Xbox 360.
On the Wii platform 'Mario' titles traditionally come out on top, and this year is no exception. Super Mario Galaxy 2, released in 2010, becomes the most pirated Wii game for the second year in a row. With 1,180,000 downloads it comes just in front of Mario Sports Mix, which was pirated 1,090,000 times since February.
As can be seen from the three lists below, PC games are by far the most downloaded titles, with on average more than three times the number of downloads compared to Xbox 360 and Wii releases. Overall, the number of downloads of the top titles in each category is slightly lower than last year. The platforms that are not mentioned, such as the PS3, get considerably less downloads and are excluded for that reason.
The data for these estimated download numbers is collected by TorrentFreak from several sources, including reports from all public BitTorrent trackers
as of December 30, 2011
#
game
est. downloads
released
torrentfreak.com
1
Crysis 2
(3,920,000)
(Mar. 2011)
2
Call of Duty: Modern Warfare 3
(3,650,000)
(Nov. 2011)
3
Battlefield 3
(3,510,000)
(Oct. 2011)
4
FIFA 12
(3,390,000)
(Sept. 2011)
5
Portal 2
(3,240,000)
(Apr. 2011)
Wii Game Downloads on BitTorrent in 2011
Xbox 360 Game Downloads on BitTorrent in 2011
as of December 30, 2011
#
game
est. downloads
released
torrentfreak.com
Viewed 3971 times by 1118 viewers
Each and every day hundreds of millions of people scour their favorite BitTorrent search engines for content to download. But what are all these people looking for? Today we present the BitTorrent Zeitgeist 2011, a list of the 50 most searched for phrases and keywords on one of the most used public BitTorrent indexes during the past year.
During December, all self-respecting search engines produce an overview of the most popular search terms of the past year.
These lists give insight into recent trends, and in 2011 Rebecca Black, Google Plus and Ryan Dunn were the fastest rising searches on Google.
But what about BitTorrent? With billions of searches every year it's worth taking a look at the most-entered keywords on the dominant file-sharing network.
Unfortunately there is no central database of searches available, but Kat.ph, one of the top 5 torrent sites in terms of visitors, was kind enough to share the most popular search terms of 2011 with us. This list is based on millions of searches and  gives an indication of what people were looking for on BitTorrent during the last 12 months.
Interestingly, the most searched for terms are not targeted at specific content, but used to discover files instead. "Ita," "French" and "2011″ make up the top three and are used to find media in Italian, French and  from  2011 respectively. The same is true for "DVDrip" and  "720p" which are also listed in the top 10.
The first search term related to a specific title is "Thor" in 9th place, a title that also ended up in the most pirated movies list of this year. Movie related searches are clearly the most popular among users of the site as we also find "Harry Potter," "Kung Fu Panda 2," "Green Lantern" and "Transformers 3″ in the top 20.
Traditionally, TV-shows are also much sought after on BitTorrent as well, and that's no different this year. "Glee" is the most popular TV-related search phrase in 13th place, followed by "True Blood," "Game of Thrones," "How I Met You Mother," "Supernatural," "House," "Dexter" and "Breaking Bad" further down the list.
Besides movies and TV-shows the list is completed with a few unavoidable adult related searches, and the relatively rare software and game related keywords such as "PSP" (11) and "Windows 7″ (23). Music isn't all that popular on public BitTorrent indexes, as we find the first and only artist related search is "Adele" in 44th place.
Below is the full list of the 50 most-entered search phrases on Kat.ph. This list will be different on other public BitTorrent sites, but we assume that the top searches will be popular on other indexes as well. 1. ita 2. french 3. 2011 4. ita dvd 5. xxx 6. dvdrip 7. italian 8. kickasstor 9. thor 10. 720p 11. psp 12. harry potter 13. glee 14. kung fu panda 2 15. green lantern 16. 1080p 17. wwe 18. movies 19. porn 20. transformers 3 21. cars 2 22. captain america 23. windows 7 34. true blood 25. fast and furious 5 26. hindi 27. sex 28. game of thrones 29. telugu 30. tamil 31. rango 32. super 8 33. playboy 34. x art 35. how i met your mother 36. pirates of the caribbean 37. x men 38. transformers 39. mac 40. rio 41. supernatural 42. kickassto 43. source code 44. adele 45. house 46. sucker punch 47. final destination 5 48. dexter 49. nero 50. breaking bad
Viewed 5344 times by 1231 viewers
Warez-BB.org, one of the largest warez forums appears to be hacked.
The regular homepage was replaced with a message from a Pakistani hacker.
According to Warez-BB their IP-address is hijacked.
"It's not a hack, just someone hijacking our IP address and putting a generic website for every IP they replaced at the DC. "
The problem can be fixed by adding the entries below to the hosts file.
119.42.146.34 www.warez-bb.org 119.42.146.34 warez-bb.org 119.42.146.36 www.warez-bb.org 119.42.146.36 warez-bb.org

Just a few days ago Warez-BB was highlighted in a report from the United States Trade Representative (USTR).
Here, the forum was described as a site that sustains global piracy.
"This forum site, which is reportedly based in Luxembourg, Switzerland and Sweden and is ranked among the top 700 sites globally, is described as a hub for the sharing of copyrighted works, including pre-release music. Industry efforts to remove infringing content are hampered by the very quick replacement of removed content."
Viewed 6260 times by 1263 viewers